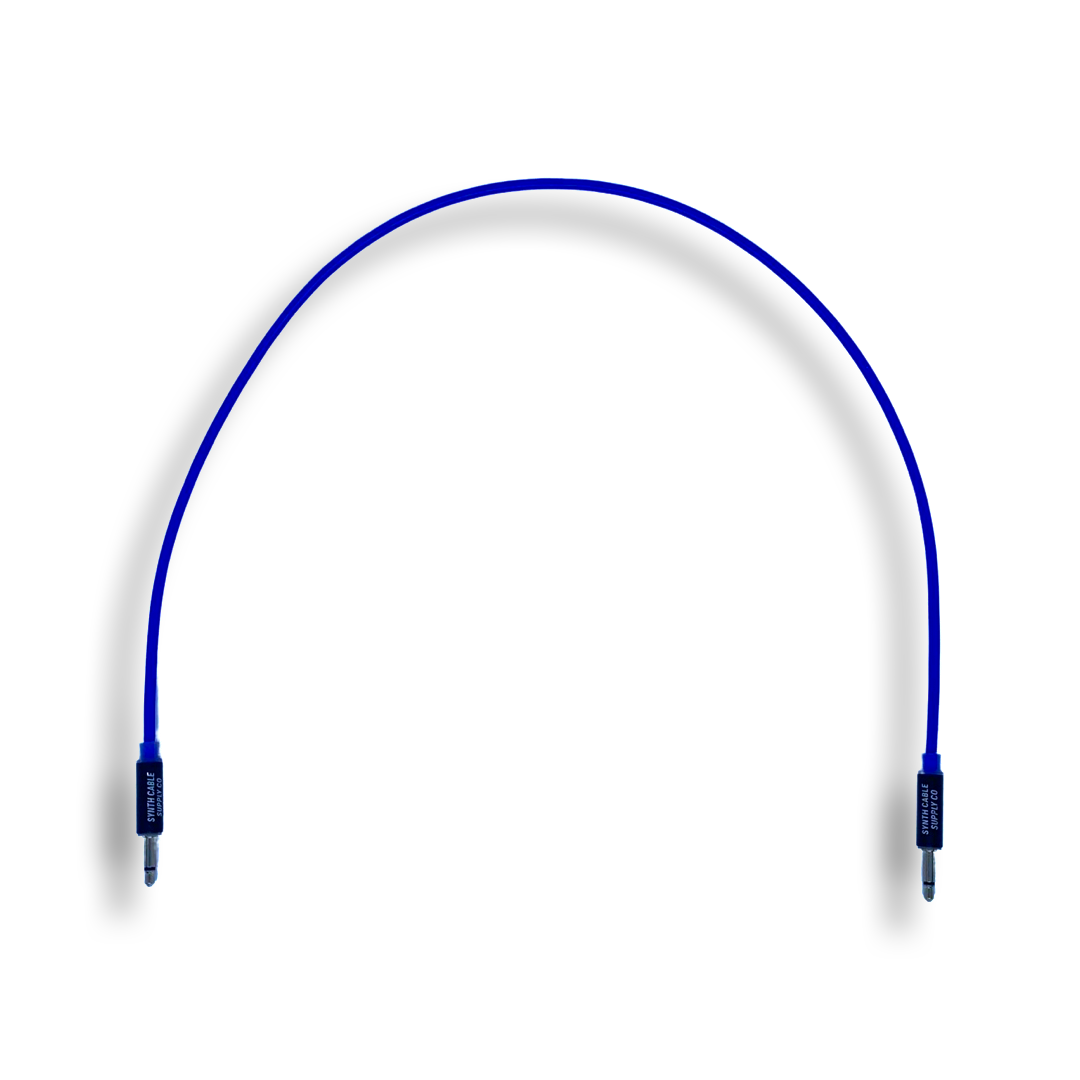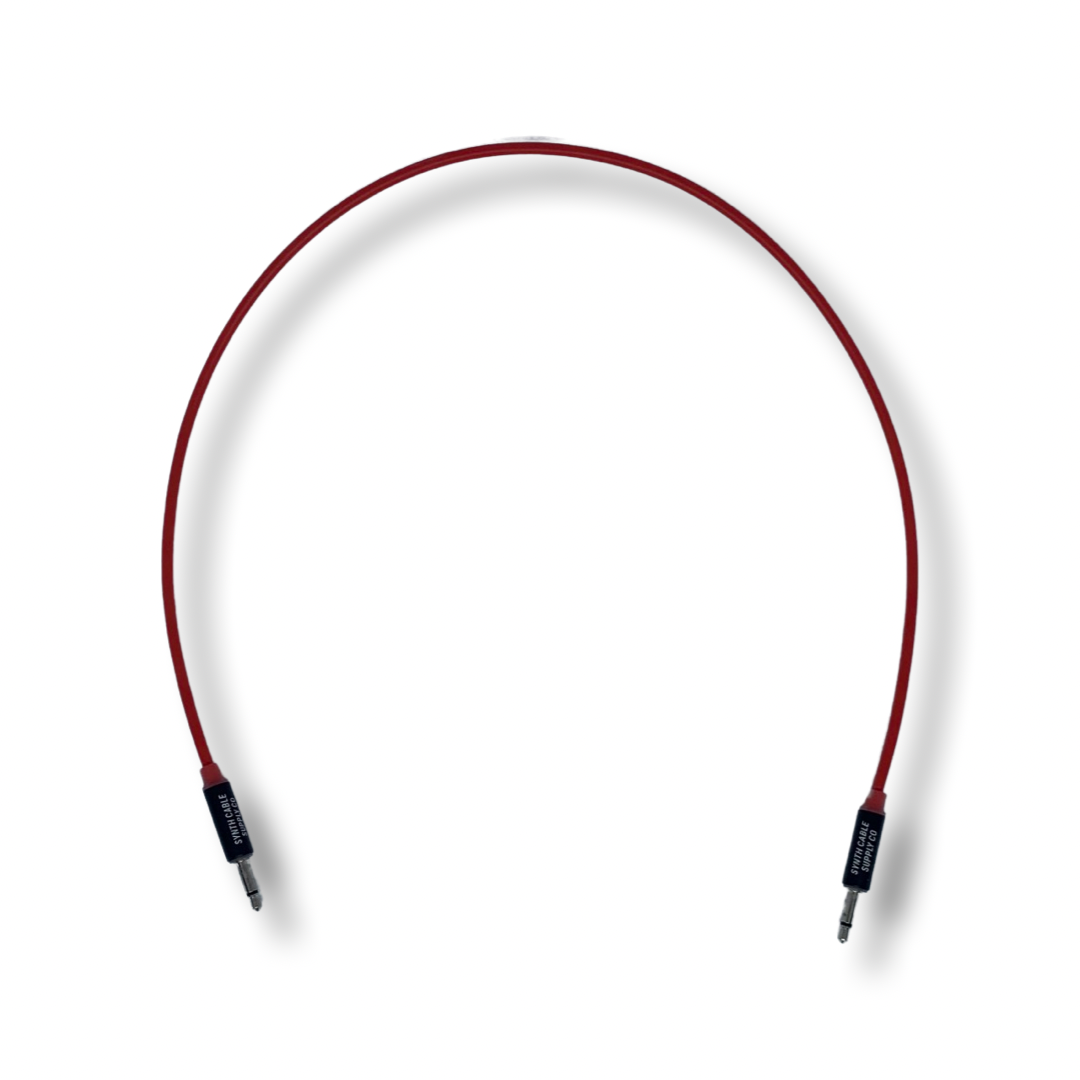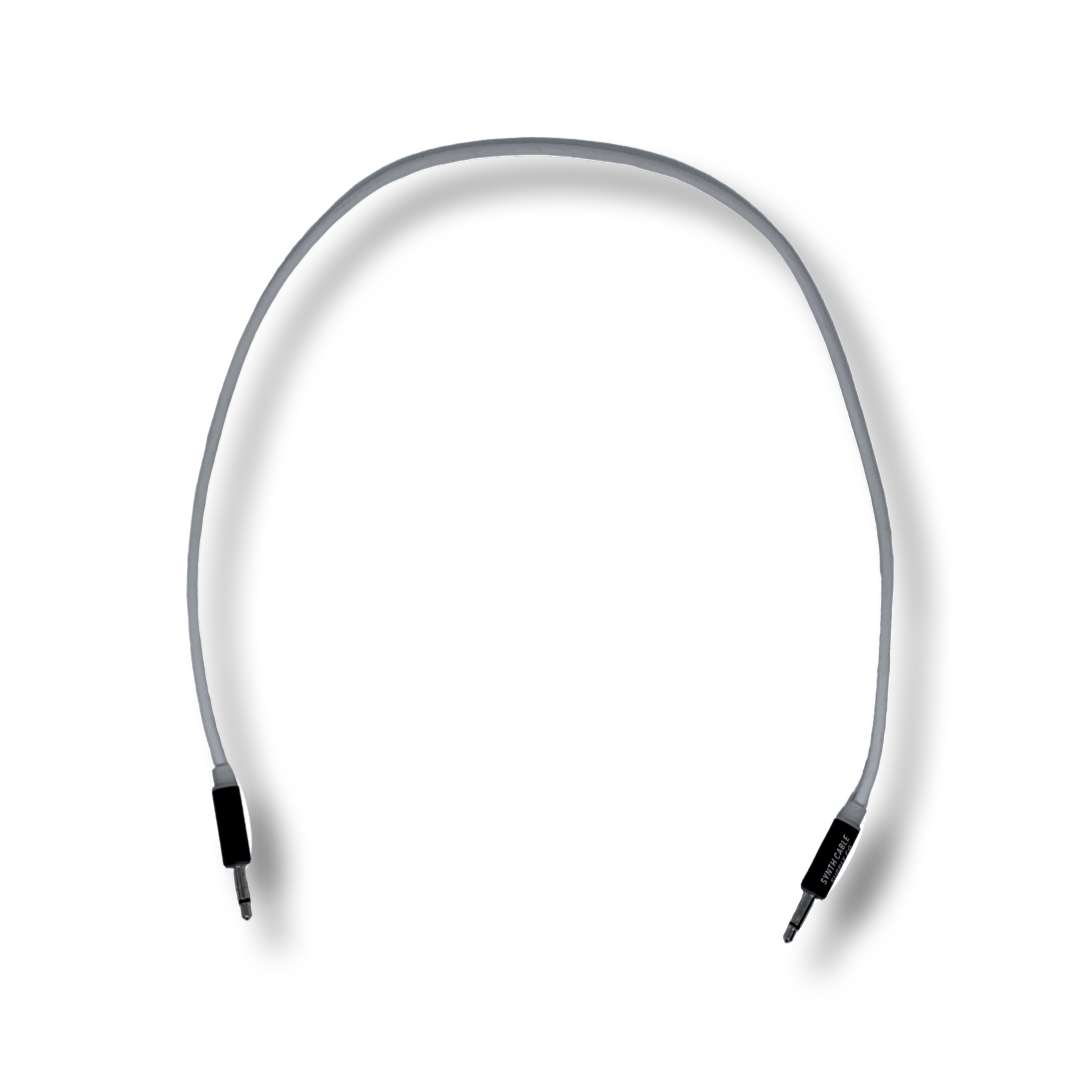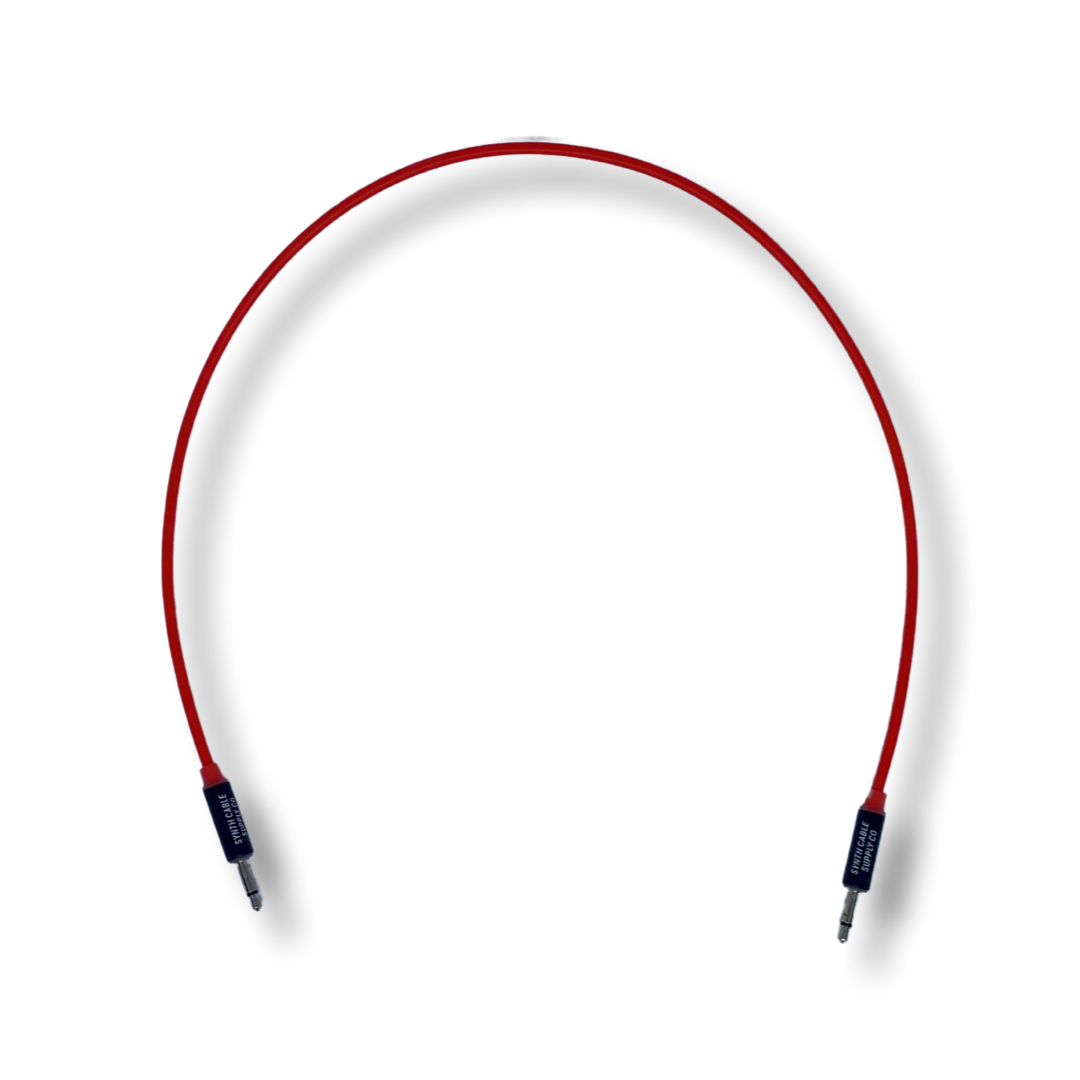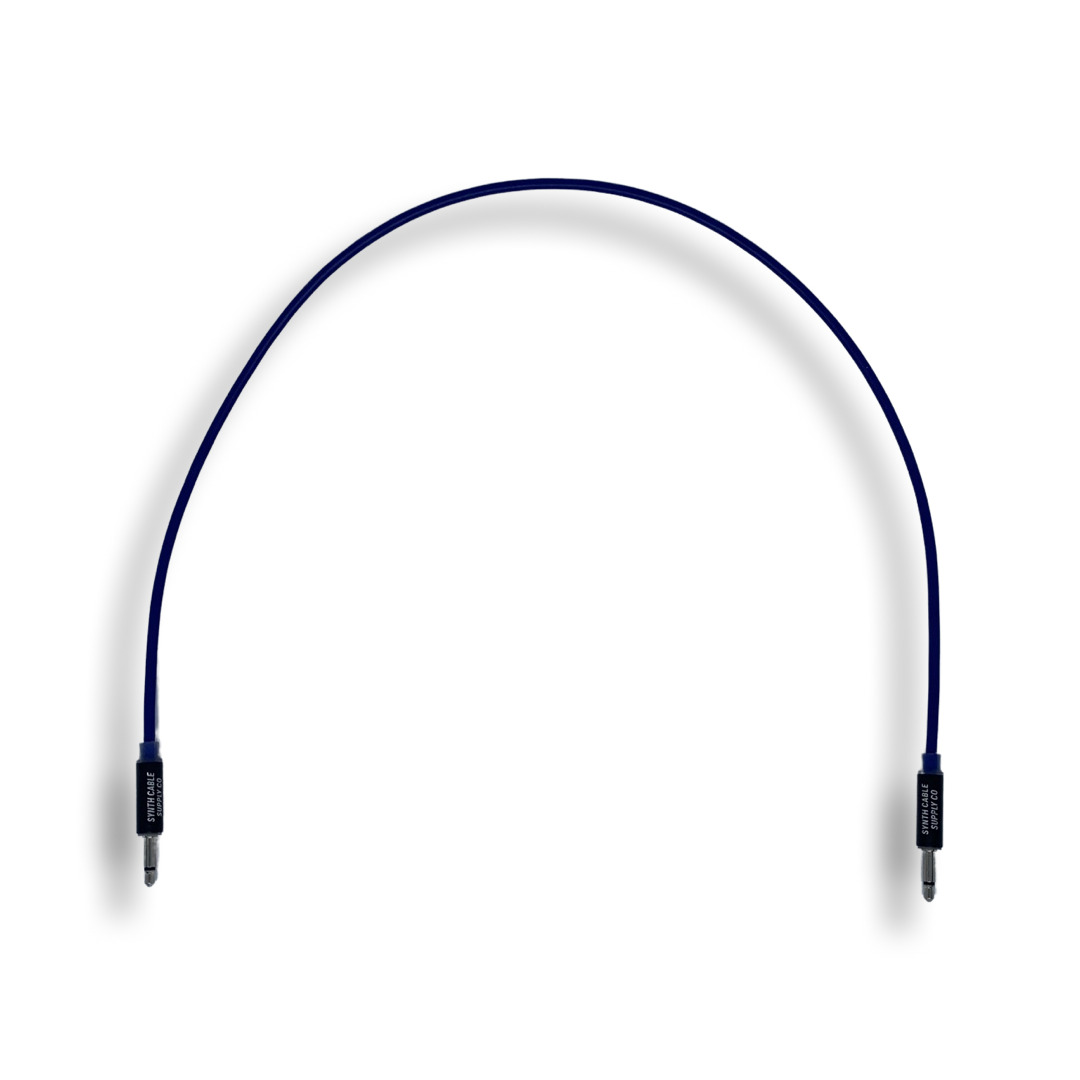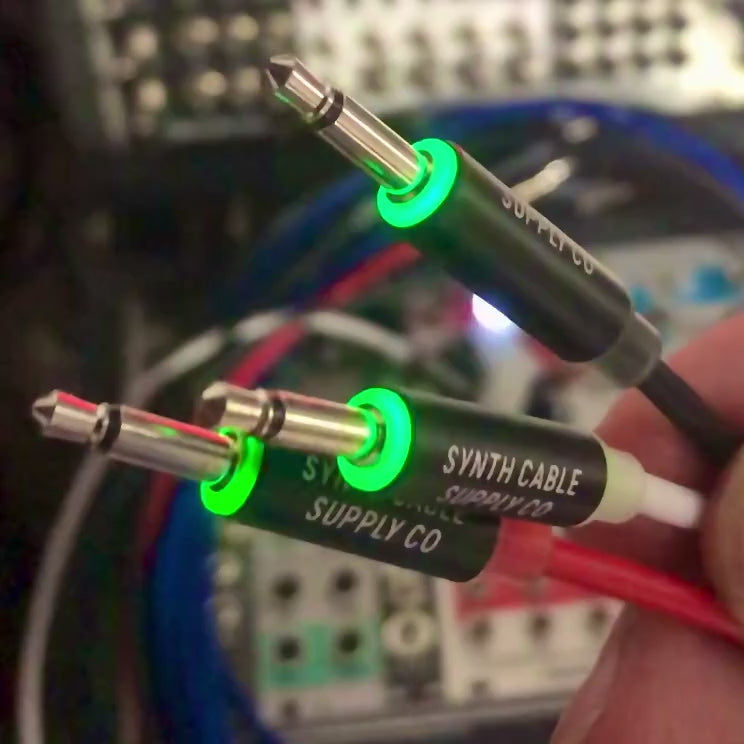 Super-Slim LED CV Patch Cables
Fast worldwide shipping from Melbourne. Free shipping to Australia and New Zealand for orders over $AUD80. Free worldwide shipping for orders over $AUD125
In stock, ready to ship

Inventory on the way
An even easier way to light up your modular with our brand new line of slim-profile LED CV Cables! 
Our new line of Super-Slim LED Patch cables mean that even the most compact of modules and the densest of patches can benefit from the aid of LEDs. We make these using the same colours, coating and cable thickness as our best-selling Super-Slim Eurorack Patch Cables, so that they can easily fit in with your other cables.

LED patch cables help visualise, diagnose and better understand your patches as they light and change colour based on voltages, gates, and sounds. The bi-color LEDs at each end of the cables help you visualise your patches and even create a light show for your modular synth sets!

A positive voltage such as a gate, trigger, or a square wave LFO will cause both ends of the cable to glow Green. A negative voltage such as an inverted envelope will cause both ends to glow Red. And a bi-polar signal such as an LFO or audio signal will transition between both colours. These cables help you visualise and diagnose how modules and patches are interacting. It's almost like having a very basic oscilloscope for every cable. But also, the effect looks amazing, especially with rhythmic or modulation heavy sounds.
Unlike some other designs, our wiring scheme ensures that the same colour is present at both ends of the cable. There is a very minor voltage drop as the LEDs consume a small amount of energy from the signal. Something to consider when using the cables for pitch-sensitive CVs, but for gates, triggers, and modulation signals they are ideal.
We make these cables using TPE, the same great flexible almost silicone-like material we use in our popular Super-Slim Eurorack Patch Cables which makes them very versatile and useful in dense patches. The connector is a robust metal with laser etched branding.
The cables come coiled, not folded, to reduce kinks and the length measurement excludes the end connectors so that you can maximise the usable length of your patches. And, each cable is hand-tested in Melbourne to ensure you can get straight to patching. We ship worldwide for free if your order is over AUD$120 and free to Australia and New Zealand for orders over AUD$80 
LED CV Patch Cable Details
Cables per pack: 1
Lengths: 6cm, 15cm, 30cm, 45cm, 60cm, 90cm, 120cm, 150cm
Cable Colours: Red, Blue, White and Green

LED Colours: Bi-colour Green/Red. Green wired for positive voltages, red for negative voltages at both ends
Cable material: TPE
Cable diameter: 3mm
Connector: Nickel-plated 3.5mm TS mono male plug
Shielding: Spiral shielding to reduce RF noise and cross-talk from digital modules
Favourite Kanye West song? Flashing Lights
Fast shipping via Express or Parcel Post.  
Free shipping to Australia and New Zealand for orders over AUD$80.00
Free shipping worldwide for orders over AUD$125
International Shipping to the whole wide world.
30 day returns and each cable is tested before shipping.
Shipping quick guide (below in $AUD - converted into your local currency at checkout)
| Region | Standard | Express | Free Shipping Threshold |
| --- | --- | --- | --- |
| AU | 8.95 | 11.95 | $AUD80 |
| NZ | 10.64 | 21.14 | $AUD80 |
| US & Canada | 16.80 | 28.80 | $AUD125 |
| UK & Ireland | 20.16 | 32.16 | $AUD125 |
| Europe | 21.12 | 33.12 | $AUD125 |
| Pacific | 16.54 | 29.66 | $AUD125 |
| Asia | 15.12 | 27.12 | $AUD125 |
| The World | 27.83 | 40.95 | $AUD125 |