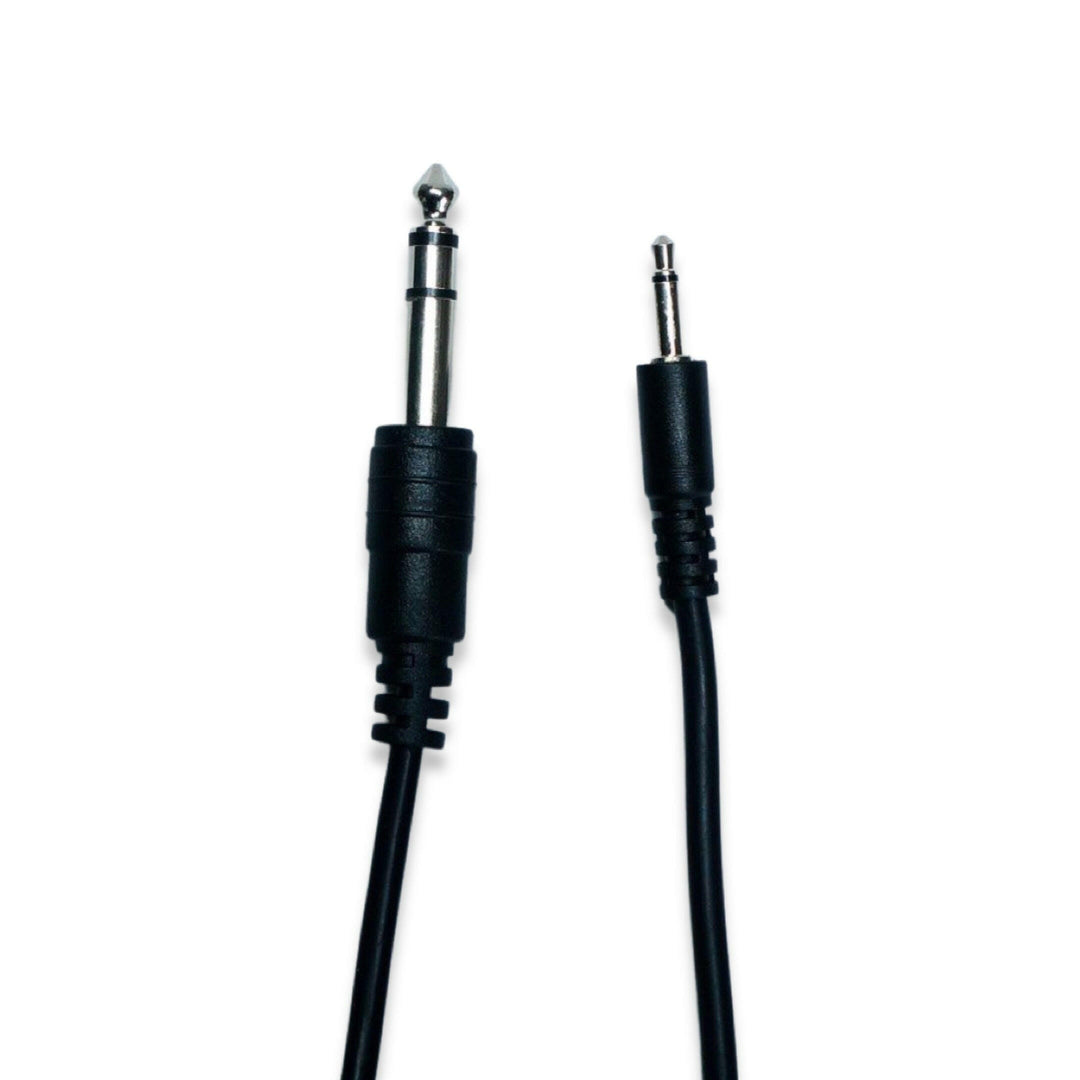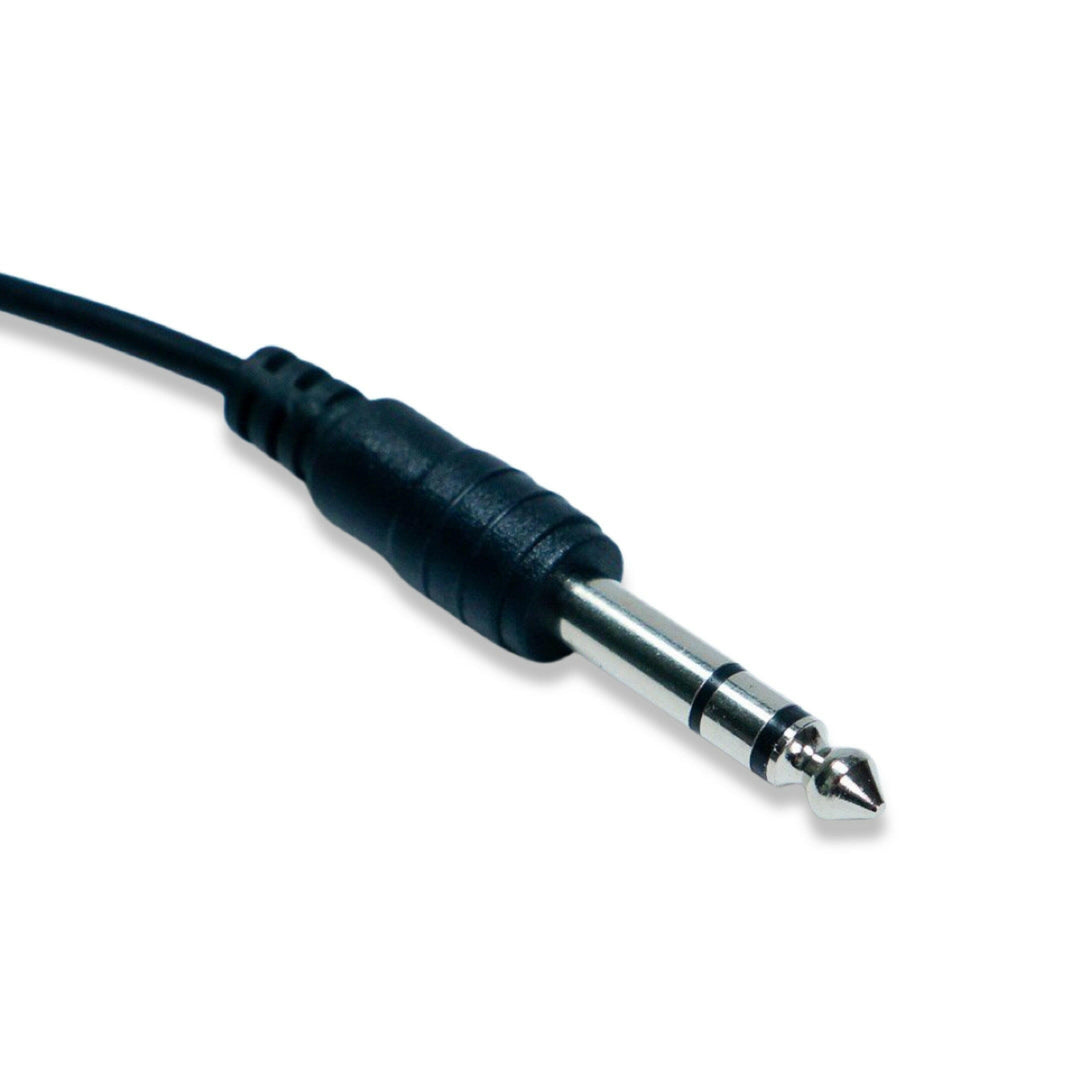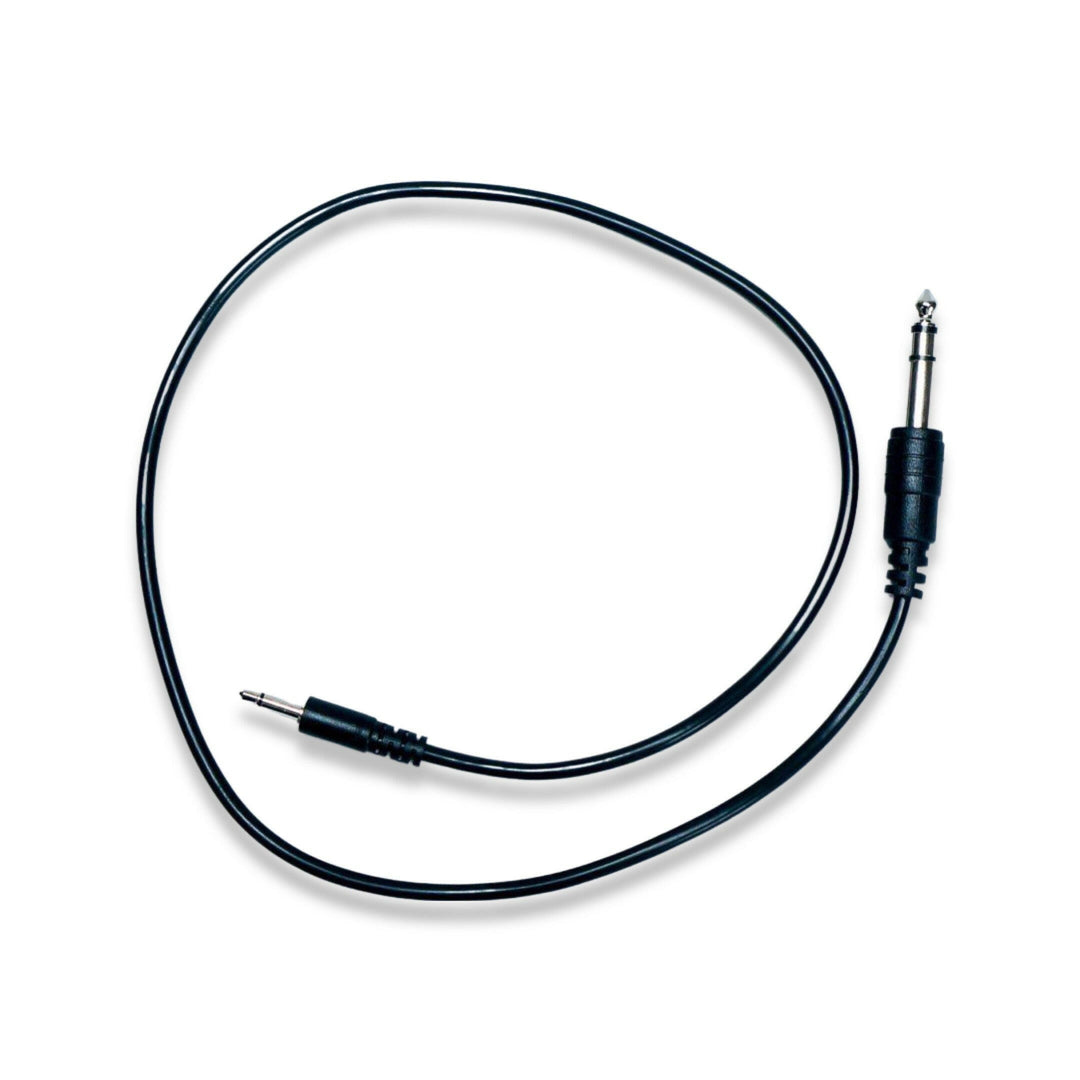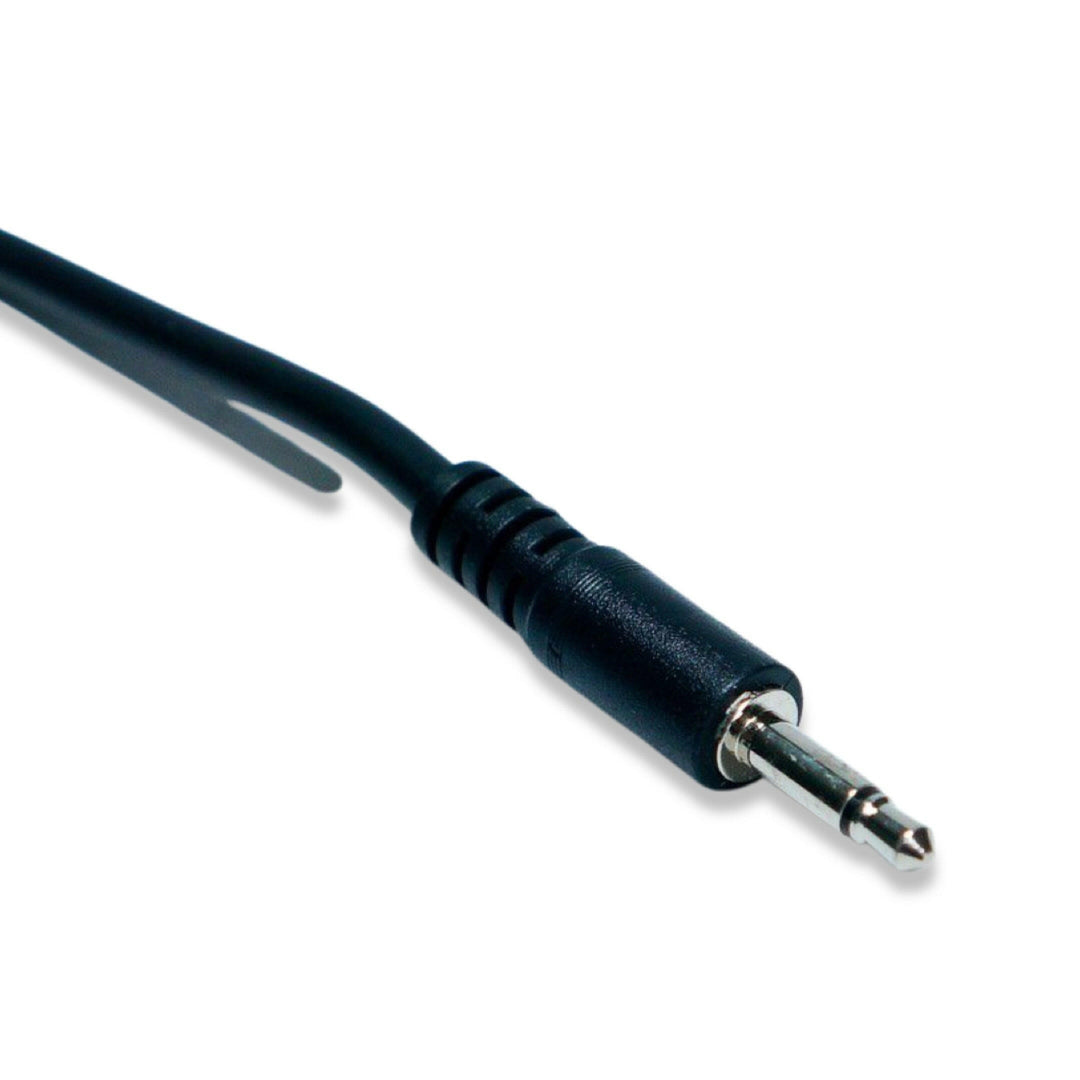 Floating Ring CV Patch Cables
Fast worldwide shipping from Melbourne. Free shipping to Australia and New Zealand for orders over $AUD80. Free worldwide shipping for orders over $AUD125
2 in stock

Inventory on the way
1/4" TRS jack to 3.5mm TS jack 'floating ring' patch cable
These cables are designed to help you use a DC-coupled audio interface (e.g. Motu, PreSonus, Universal Audio, Antelop Audio) to send CV/clock/gate signals to your modular and other analogue gear. Just plug in one of these cables and launch your software of choice (e.g. Expert Sleepers Silent Way, Ableton CV Tools, Bitwig 2, Motu Volta) and you're away. The floating ring stops the inverse signal from shorting to ground in your system. They are also a good general utility cable to send signals to your modular.
The cables come coiled, not folded, to reduce kinks and the length measurement excludes the end connectors so that you can maximise the usable length of your patches. And, each cable is hand-tested in Melbourne to ensure you can get straight to patching. We also ship worldwide. Find out more about our replacement policy and patch guarantee.
Floating Ring CV Patch Cable Details
Cables per pack:

 1

 cable
Connector A: Nickel-plated 6.45mm (or 1/4") TRS male plug
Connector B: Nickel-plated 3.35mm (or 1/8") TS male plug
Material:

 PVC

 connector jacket and cable
Lengths: 60cm, 90cm, 150cm, 250cm, 500cm. The length is calculated on the actual usable length of cable. This does not include the connector plug, just the cable.
Cable: 26awg

Shielding:

 

Spiral shielding wire to reduce RF noise and cross-talk from digital modules
Cable diameter:

 4

mm
Favourite neo-jazz artist: Floating Points
Fast shipping via Express or Parcel Post.  
Free shipping to Australia and New Zealand for orders over AUD$80.00
Free shipping worldwide for orders over AUD$125
International Shipping to the whole wide world.
30 day returns and each cable is tested before shipping.
Shipping quick guide (below in $AUD - converted into your local currency at checkout)
| Region | Standard | Express | Free Shipping Threshold |
| --- | --- | --- | --- |
| AU | 8.95 | 11.95 | $AUD80 |
| NZ | 10.64 | 21.14 | $AUD80 |
| US & Canada | 16.80 | 28.80 | $AUD125 |
| UK & Ireland | 20.16 | 32.16 | $AUD125 |
| Europe | 21.12 | 33.12 | $AUD125 |
| Pacific | 16.54 | 29.66 | $AUD125 |
| Asia | 15.12 | 27.12 | $AUD125 |
| The World | 27.83 | 40.95 | $AUD125 |