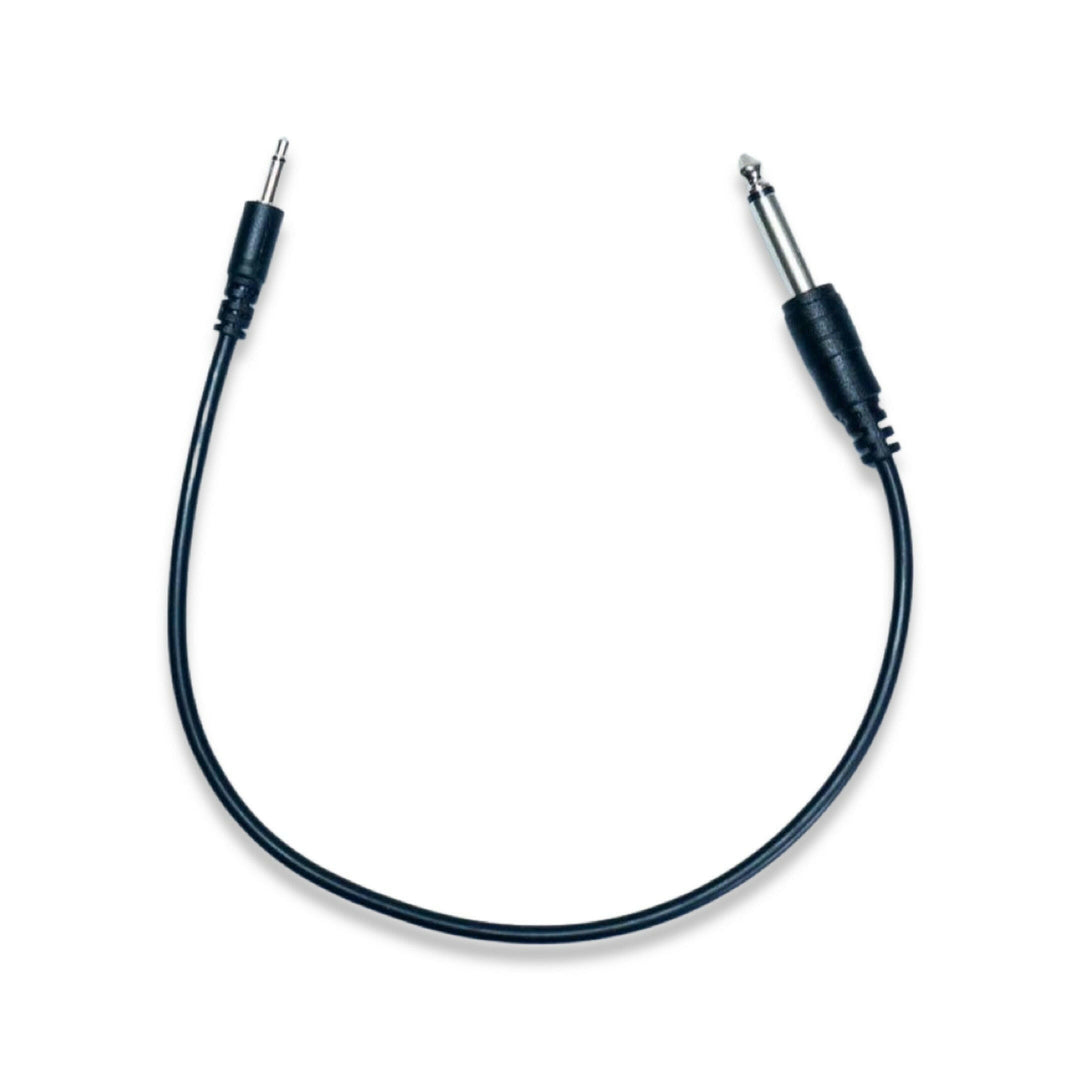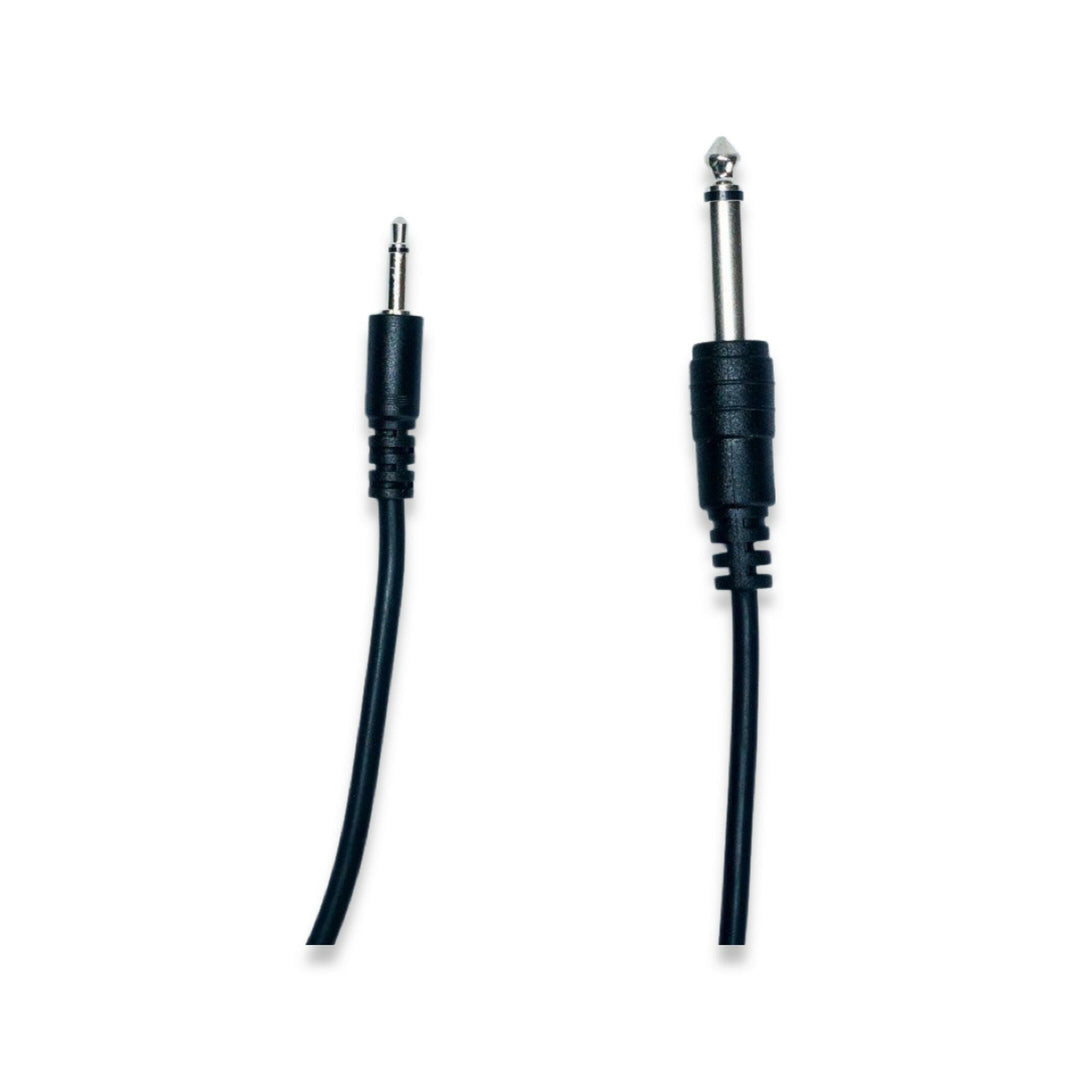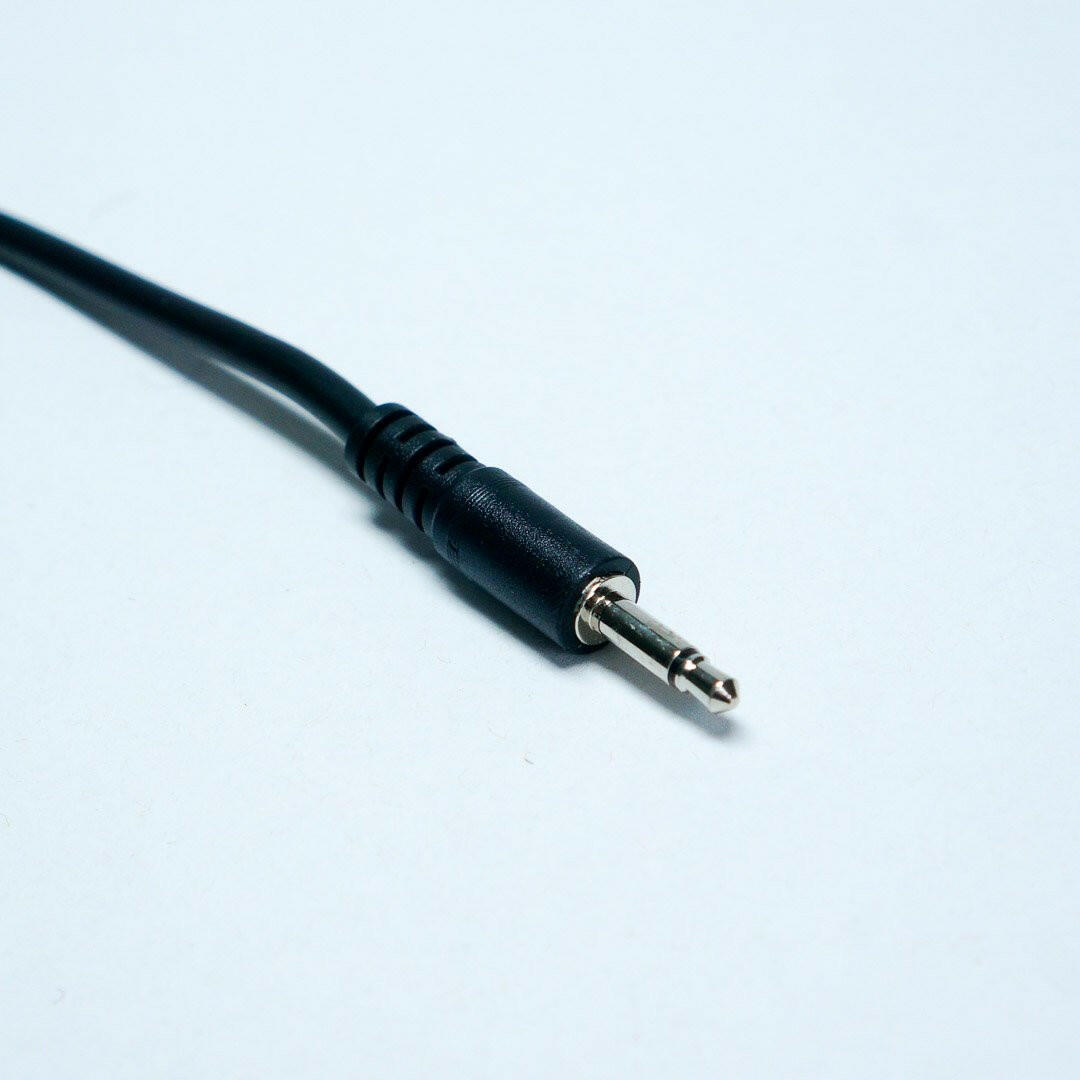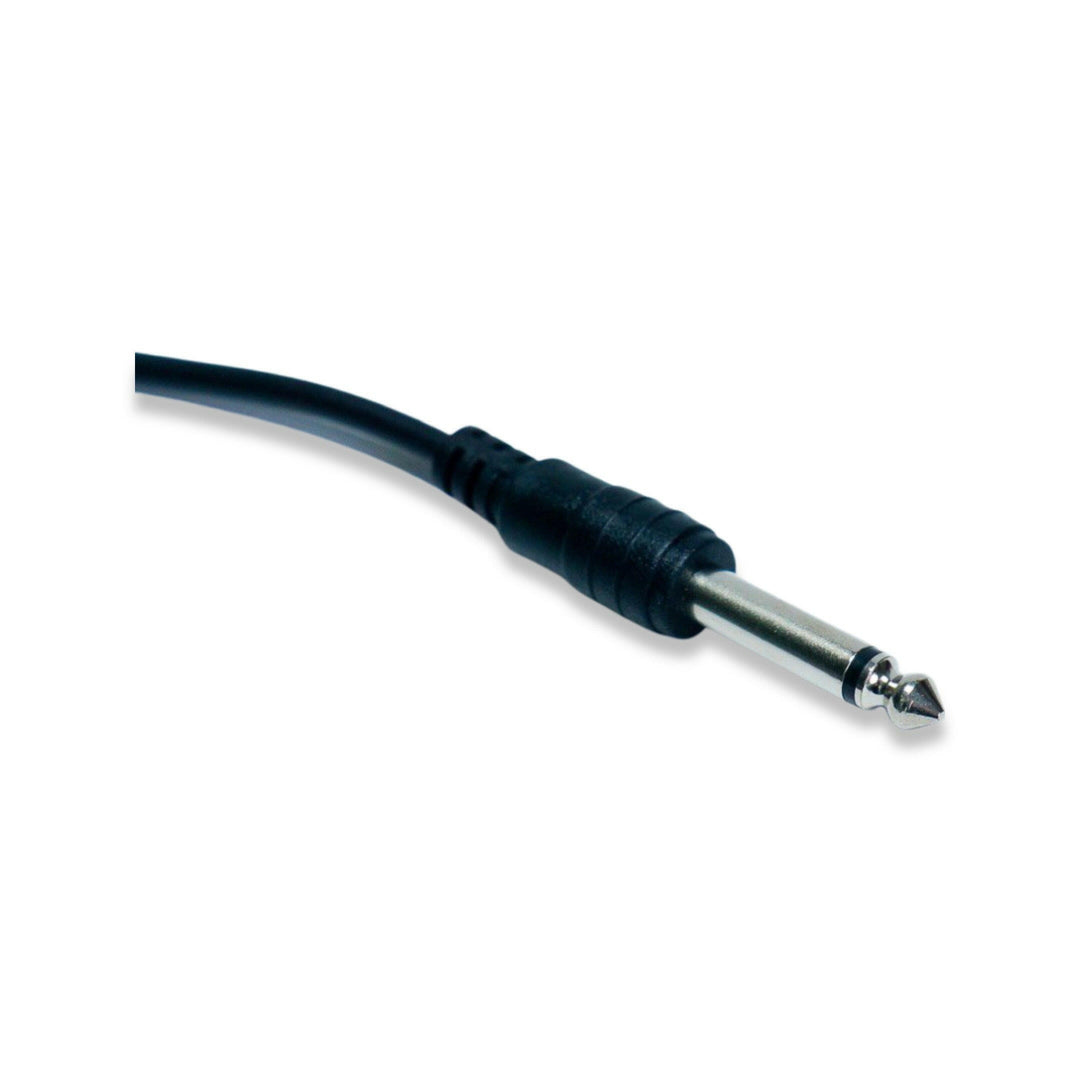 1/8" to 1/4" Mono TS Patch Cable
Fast worldwide shipping from Melbourne. Free shipping to Australia and New Zealand for orders over $AUD80. Free worldwide shipping for orders over $AUD125
In stock, ready to ship

Inventory on the way
Connect your Eurorack and 1/8" mini-jack equipped synths to your guitar effects, DIs, mixers and other 1/4" jack equipped connections with our 1/8" to 1/4" mono TS cable. These are the perfect way to keep your complex setup tidy with their compact design, flexible cable, and lots of hard to find lengths between 15cm to 5m.
The cables come coiled, not folded, to reduce kinks and the length measurement excludes the end connectors so that you can maximise the usable length of your patches. And, each cable is hand-tested in Melbourne to ensure you can get straight to patching. We also ship worldwide. Find out more about our replacement policy and patch guarantee.
3.5mm to 6.35mm Mono TS Patch Cable Details
Cables per pack:

 1

 cable
Connector A:

 

6.35mm (or 1/4") TS male plug
Connector B:

 

3.5mm (or 1/8") TS male plug
Material:

 PVC

 connector jacket and cable
Lengths: 15cm, 30cm, 60cm, 90cm, 150cm, 200cm, 500cm. The length is calculated on the actual usable length of cable. This does not include the connector plug, just the cable.
Connector:

 

Nickel-plated 3.5mm and 6.35mm TS mono male plug
Cable:

 

26awg
Shielding:

 

Spiral shielding wire to reduce RF noise and cross-talk from digital modules
Cable diameter:

 4

mm
Fast shipping via Express or Parcel Post.  
Free shipping to Australia and New Zealand for orders over AUD$80.00
Free shipping worldwide for orders over AUD$125
International Shipping to the whole wide world.
30 day returns and each cable is tested before shipping.
Shipping quick guide (below in $AUD - converted into your local currency at checkout)
| Region | Standard | Express | Free Shipping Threshold |
| --- | --- | --- | --- |
| AU | 8.95 | 11.95 | $AUD80 |
| NZ | 10.64 | 21.14 | $AUD80 |
| US & Canada | 16.80 | 28.80 | $AUD125 |
| UK & Ireland | 20.16 | 32.16 | $AUD125 |
| Europe | 21.12 | 33.12 | $AUD125 |
| Pacific | 16.54 | 29.66 | $AUD125 |
| Asia | 15.12 | 27.12 | $AUD125 |
| The World | 27.83 | 40.95 | $AUD125 |